Posted on Nov 14th, 2004 in
Proposed Transactions
|
Comments Off

on Portfolio "Rack and Stack"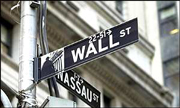 To borrow a military expression, I thought it might be helpful to "rack and stack" our portfolio. We should do this at least quarterly, if not more frequently. It is fairly easy to do with the computer. The attached spreadsheet contains key portfolio management metrics.
Out of our 22 stocks, 14 are still in the "buy" range. We have selected good stocks because a number of these stocks have appreciated in price but are still considered "buys". Our all time winners are LOW (+205%) and JCI (+143%). The other 7 stocks are slightly out of the buy range but are definite "holds."
In managing a portfolio, we try to identify stocks that no longer meet our objectives (including future earnings prospects) or have declined in quality. We should replace those stocks. There are other factors to consider as the NAIC web article on when to sell points out, but these two are the primary factors.
We should compare stocks in the portfolio to see whether it is possible to replace a low quality stock with a higher quality stock and/or replace a stock with a relatively low projected return with a stock with a higher projected return. Our current portfolio looks fairly good in terms of quality and projected return. I don't see any immediate candidates for replacement but we need to continue watch closely and reevaluate each quarter.
We can compare relative value and upside downside ratios to see if any stocks in the portfolio have become overvalued. We don't appear to have any in the overvalued category now.
We also need to look at sector and industry diversification. (Sectors are made up of related industries.) We are diversified across four sectors. We also are diversified by industry within each of these four sectors. Our size diversification breaks down as follows: 42% in large companies, 45% in medium companies and 5% in small companies. (This doesn't add up to 100% because we also have a small position in a NASDAQ 100 index fund.) We probably ought to be looking harder for small companies.
A final "rack and stack" consideration is how much each stock represents of the total portfolio value. In our portfolio the average stock is valued at a little more than 4% of the total value of the portfolio. This type of diversification protects our overall portfolio return by limiting the damage any one stock can do to the overall portfolio return. A stock that drops in value by 50% will only reduce total portfolio return by about 2%.
Hope these comments are helpful.